The Woman Who Lived Amongst the Cannibals
$

16.00
Sold out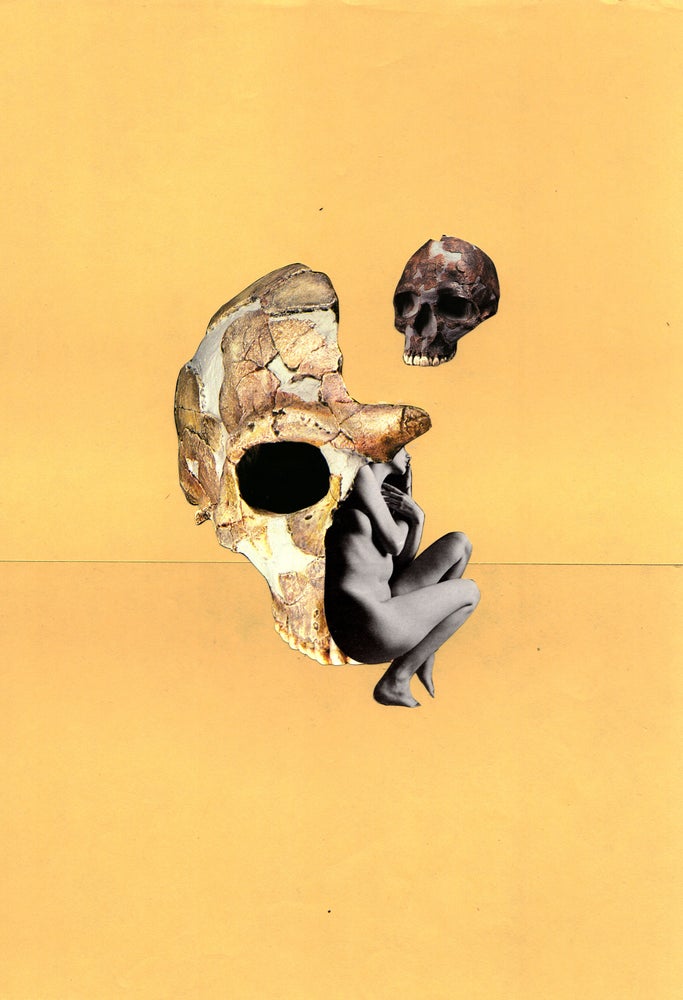 This is a pre-order for a limited run printing of the 3rd novel by Robert Kloss.
All pre-ordered copies will be signed by the author. The novel will be published in November 2017 and will feature cover and 31 interior illustrations by Matt Kish.
All print pre-orders will receive a free ebook copy of The Woman Who Lived Amongst the Cannibals prior to official publication date.
Excerpt:
https://thecollapsar.org/the-collapsar-archive/2014/01/27/an-excerpt-from-the-world-beyond-the-light-by-robert-kloss
"This is more ritual than fiction, a subtle and astounding and careful manipulation of language that is nonetheless deeply felt, even deeply wounding. Incantatory and revelatory, Kloss's is the kind of writing that is so vivid as to make you believe your own life is a dream." Brian Evenson, A Collapse of Horses
"Robert Kloss's The Woman Who Lived Amongst the Cannibals manages to be a little Rabelais, a little Lynch, a little Melville, and a lot wholly original and delightful Kloss. It's an adventure story, a love story, a dream story, a language story, and a mystery - and it's also very funny. Welcome to the weird, generous world of Robert Kloss's fiction: keep an open mind and you'll always be greatly rewarded."
Amber Sparks, The Unfinished World: And Other Stories
"Robert Kloss' The Woman Who Lived Amongst the Cannibals manages to be at once hypnotically poetic and deeply suspenseful. This is a novel that demands the reader's attention and earns that attention with every sentence. A utterly unforgettable work of wild and lyric ambition." Laura van den Berg, Find Me
"I'd be hard pressed to think of a young novelist I admire more than Robert Kloss, and The Woman Who Lived Amongst the Cannibals is his finest book yet. An heir of Melville, Faulkner, and McCarthy, Kloss stands unflinching before conventional history, rich with ambition and aesthetic daring. To read one of his books is to be thrilled anew with the possibilities of contemporary fiction." Matt Bell, A Tree or a Person or a Wall: Stories
"Epic, enigmatic, and aboriginal, the seamless landscape of Robert Kloss's imagination is filled with irretrievable, unfathomable, primordial beauty and ripe with elegant repulsion and horror. Perhaps it will be the dull sun or the promiscuous sea that pulls you into Robert Kloss's den of monumental chronicle of manicured anti-heroism. Perhaps you seek banality that converts itself into fanaticism and perhaps you seek things that come to full circle and old things that are made new. If so, seek nothing but Kloss. The Woman Who Lived Amongst the Cannibals will lull you into a quiet hypnotism, where everything happens nonchalantly like a Victorian-like marriage that unravels from evisceration and where cannibalistic people duel theatrical spaces in land and sea like ecstasy. Kloss's literary creation is designed to carve a seamless arrow through language's mind with its instinctual wild purity and fugacious immortality. You will either feel Herculean afterward or a log that has slept through a thousand years of human fable, legendary deaths with some lascivious torture, and romance for a literary language you cannot speak or memorize or eroticize. Let Kloss's bold, inventive, lionhearted hands guide and enrapture you towards the epicenter of his narrative ecstasy." Vi Khi Nao, Fish in Exile